Setup Questions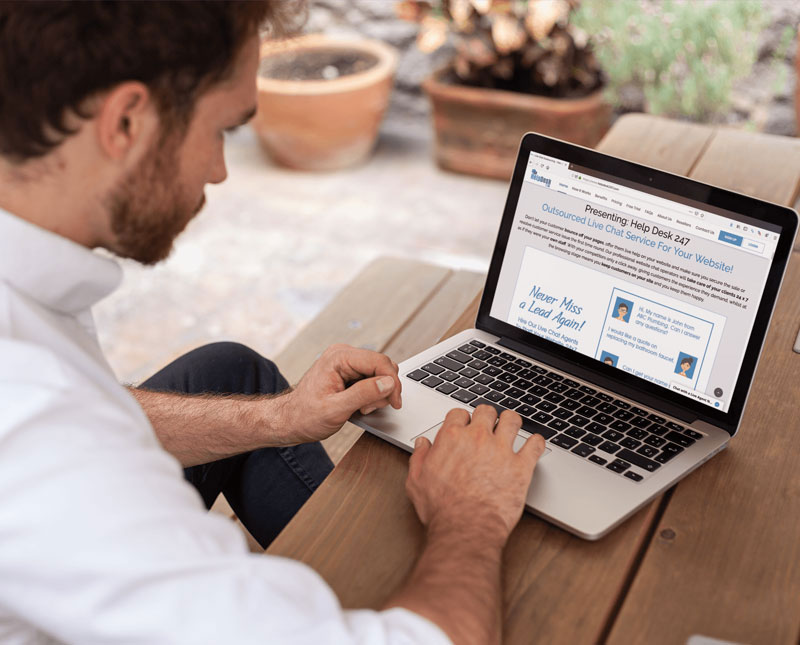 Q) How long does it take to get Live Chat started on my website?
A) Typically, it takes around 2-3 business days to get Live Chat Started on your website,depending on how fast we get complete information for your service or product.
Q) How do I get the Live Chat working on my website?
A) When you sign up, we will study your website, interview you to learn more about your business and services, train our agents and integrate the Live chat software with your website.
Q) Do I need to be technically savvy ? Do I need to install anything for Live Chat?
A) No you don't need to be. You focus on your core business, we will take care of the implementation, installation, customization of your Live chat window with your existing website color and logo.
Q) What countries do you support?
A) All countries who need support in English.
Q) What are the businesses you support for Live Chat Management Service?
A) We support all legit industries for Live Chat Management Service, except – banks, shopping carts, adult websites, gambling websites.
Q) Do you customize the look & add my logo on Live Chat window?
A) On our advance and premium packages, we customize your Live Chat window with your current websites look and add your logo.
Q) Who is notified of new chat leads and how?
A) Each and every chat lead is notified to you or your assigned representative real time via our proprietary and exclusive IOS/Android/Website Apps and CRM. You also get email notification.
Q) How do agents learn my business to answer my Live Chats?
A) When we first get started with Live Chat implementation on your website,we study your website, ask you several questions to learn about your business and then your dedicated accounts manager add the initial FAQs about your business to the (Knowledge Base). We then train our agents about your business based on that knowledge base. We also train you on using our technology on how to add and edit the Knowledge Base real time yourself. That way your information is always current and its easier for our Live Chat agents to answer your visitors.
Note: If we find any questions we cannot answer, we call you to update our knowledge base , so we could answer that in the future. The more we learn about your business with time, the better we will be in answering Live Chats on your behalf.
Q) How many Live Chat websites your shared agents handle at a time?
A) Since our prices are as low as 20 cents an hour, we train our agents to handle up to a maximum of 6 live chats at a time without affecting the quality of our service. In most cases they just have 1-2 concurrent chats.
Q) Do I need to be available 24 X 7 if I use your Live Chat Service?
A) No, when you signup for our Live Chat Service, you can be with your family, watching TV, or at the beach. You let us know when you want to be notified and when you don't need to be notified. We will take a note of that and work with you accordingly.
Q) What is your response time for Live Chat Leads?
A) Our live chat response time is in seconds. We aim to notify you about your leads in minutes after we have finished the chat. We immediately send you a summary of the chat and the entire chat transcript. In our premium package, we even notify you by giving you a call within few minutes.
Pricing Questions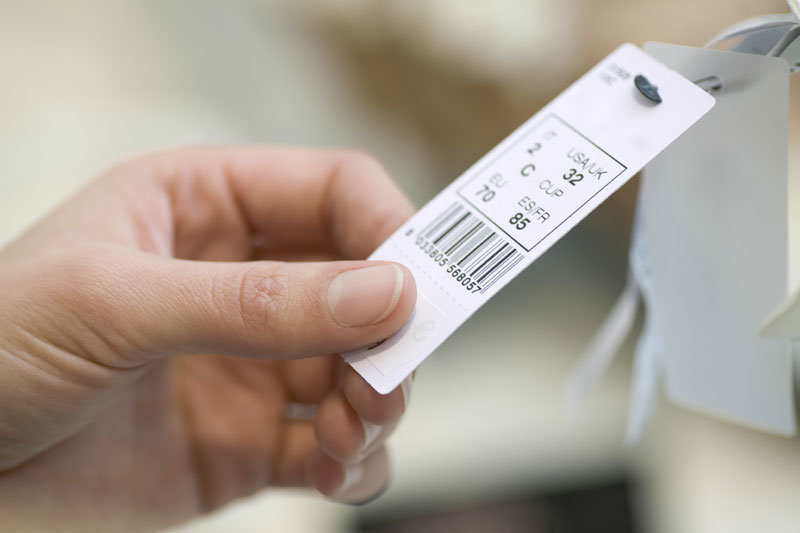 Q) How do you differentiate between packages if all your packages have unlimited live chats?
A) We do a fair assumption based on the average visitors a typical business similar to your gets. We suggest you to a buy a package based on that. For most businesses we service the basic packages are ideal. If we feel or notice that you are getting too many chats for a particular package, we will advice you to upgrade. You will never be charged for any overage. We won't surprise you. At that point it's totally unto you to continue with the new suggested package or cancel with no obligation. We want this to be a win-win for all of us.
Our Starter package is ideal for a business that has 1 website, while standard package is more suited for a business having 2 websites. If you own 5 websites, you can avail our Premium package. For businesses that have more than 5 websites, enterprise package is recommended.
Note: To get an estimate if you have less than 500 chats a month our Starter or Standard package will work for you. If you have between 500 to 1000 chats we would suggest you to sign up for our Premium package. If you have other requirements you can always ask for a custom quote.
Q) What happens after the Free Live Chat Trial?
A) After the Free Live Chat Trial, we discuss with you your website lead and support stats, ask for your feedback and suggest you to choose a suitable package or cancel if you were not satisfied.
Q) Is there a setup fee? Are there any hidden costs for Live Chat Monitoring?
A) There is absolutely no setup fees or any other hidden costs when you signup for our Live Chat Monitoring service, what you see on your website is what you get.
Q) How am I billed for chat leads? Is there a variable cost or fixed cost?
A) We do not bill you per chat lead, we bill fixed monthly irrespective of the lead or support chat we do on your behalf.
How is your Live Chat Service so cheap?
A) Our world class delivery centers are in Manila, Philippines. They are an integral part of our global delivery network helping deliver business value to our clients worldwide for a fraction of those in the Western world. Additionally our expertise and technology allow us to service several client needs concurrently. Without compromising Live chat quality, each of our chat experts can serve 5 – 6 clients at a given time. Our advantage of low input cost coupled with high class technology enables us to pass the benefits to you in terms of reasonable pricing.
Q) Where are your chat agents physically based?
A) We are a US company, however our highly educated chat agents are located in our company owned delivery center in Manila, Philippines.
Q) What is the cost for your managed live chat service?
A) Our live chat agent service packages start from $149/month. We have several packages from $0.68/hour to as low as $0.20/hour.
Q) How do I cancel my live chat service account?
A) All you have to do is to just call your dedicated account manager and cancel anytime. We will service you till the end of the month you have paid for and won't bill you further.
Q) Is there a contract?
A) All our services come with worry free, month to month terms. There is no long term contract. If you don't like us you can cancel. When you want to restart our service, you just let us know again.
Q) What's included in the monthly fees?
A) Live Chat Software, Manned Live Chat Service, Unlimited Leads/Support Chats, Live Lead Notification, Customized Service, Dedicated Account Manager and lots more.
Q) How will I pay?
A) Credit Card, ACH, Wire Transfer or Check payable in US Dollars.
Q) What is your uptime Live chat guarantee?
A) We try to achieve at 100% uptime guarantee. However since real humans are involved, we can promise you not more than 1% downtime if ever.
Benefits Questions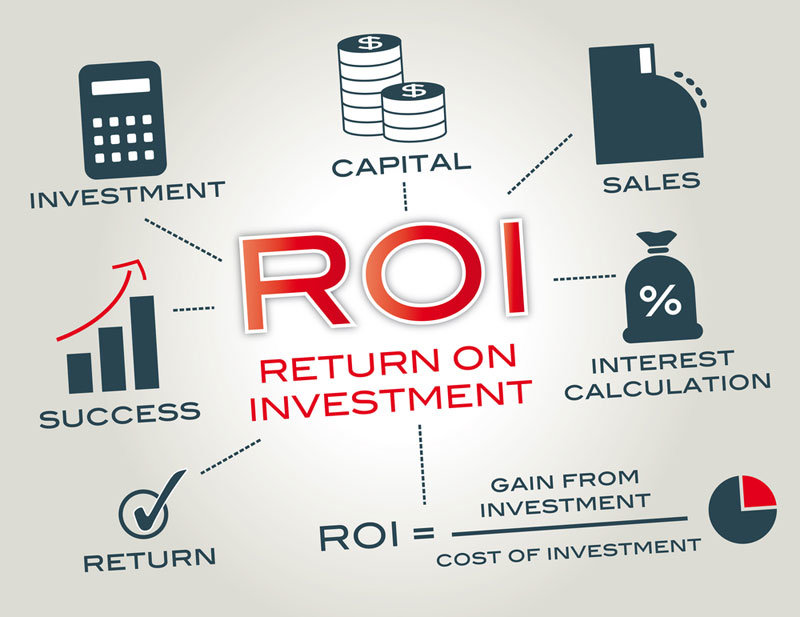 Q) What happens during a live chat session?
A) Our chat agents engage your visitors in a personal & friendly manner, answer any questions they may have, direct them to your valuable information, and guide them through any online processes. Our agents aim to capture vital information from the visitor, including their name, email, phone, address etc, while converting the visitor into a potential sale or while addressing any issues. Our Agents will also promote any business events or activities (upon your request) for potential customers or new customers, all in an effort to assist your sales/support team. Most importantly our agents will act as your own staff and address you as our boss( and not as a client) and your business as our business.
Q) How do live chat agents answer specific questions about my business?
A) We ensure that all our live agents understand their assigned clients business, and it is mandatory they have studied your website and the FAQ & knowledge base material you provide.
Q) What if the live chat agent does not know the answer?
A) When our live chat agent doesn't know how to answer a particular question, we professionally handle the questions and transfer to someone much better to speak to on a particular matter. The 1st escalation is to a supervisor and then finally to you. In such instances, you should give us feedback, so that additional FAQs can be added to our knowledge base to ensure we answer that question in future.
Q) What is a proactive live chat invite?
A) Proactive Live Chat Session generally occur when our Agents identify a particular surfing pattern on your website that indicates a visitor is likely to be a prospect client. Our agents will then manifest a Chat window and invite the Visitor to chat by asking if they have any questions or need assistance.
Q) How can proactive live chat invite increase my sale?
A) According to studies 9 out of 10 chat sessions are consummated through our proactive live chat invite leaving only about 1 out of 10 site visitor that clicks the chat button on their own.
Q) Why is your live chat service so effective?
A) Most websites who have used live chat service in the past on their websites, do not have somebody at all times to man their website. We are not selling chat software, we are selling our service to man your website 24 x 7. That is why we are effective.
Q) Do I really need a live chat service for my website?
A) Brick and mortar stores have a 20% conversion rate of visitors that turn into customers. Online only has 2%. Why? The trouble with websites is that customers are disconnected from someone who can answer their questions in real time with precision. Rather than watching potential customers click away from their site, live chat provides convenient answers that you customers want, while increasing sales and the bottom line of your company.
Q) How can I be sure that my business information is secured?
A) We have a privacy policy in place. We don't give any information you don't want us to give. If you don't want certain information out, let us know and we will not let your web visitor know that.
Q) Will you sell my leads? How can I trust you?
A) We work hard for you so that we can retain you for ever. We also want you to refer our service to somebody who will benefit. We value you as a client and we won't damage that relationship. Also offering web chat service is what we do. We are not interested in selling any leads for commission. That is illegal.
Apps & CRM Questions
Q) Is the HelpDesk247 App available on Apple Store and Google Play Store?
A) Yes, however you cannot login or use it till you have an account with us.
Q) Do I get a CRM to manage my live chat leads?
A) Yes, we have a professional and exclusive CRM for you to manage all leads efficiently.
Q) Can I add my own Leads in the Apps & CRM?
A) Absolutely! You can easily add your own new or existing leads in addition to all the Chat Leads our agent will add for you. We want you to totally enjoy our technology. We want you to come to us for our pricing, but stay with us for our service & technology.
Q) Are the Apps and CRM connected? If I do something on the App will the CRM will be updated and vice versa?
A) Yes The Apps and CRM are synced, so you can easily manage the leads via a computer or mobile device on the go.
Q) If I have multiple websites how will I manage them?
A) You can manage multiple websites through a single login. We can easily customize your package based on your requirements.
Q) What are the features of your App and CRM?
A) As far as we know we are the only company in our industry to provide our clients with latest technologies such as Apps and CRMs.
Features of CRM
Real-time Lead Notification.
Update Lead Info.
Update Statuses – New, Qualified, Closed etc.
Add Notes, Add Tasks, etc.
Set Reminders.
Upload Docs & Images.
Add your own Leads.
Add/Edit Your FAQs Real-time.
Real-time Reports & Stats.
Features of IOS & Android Apps
Real-time Lead Notification Synced with the CRM.
Update Lead Info.
Update Statuses – New, Qualified, Closed etc.
Add Notes, Add Tasks, etc.
Set Reminders.
Upload Docs & Images.
Add your own Leads.
Call using GSM or Whattsapp.
Real-time Reports & Stats.
Generic Questions
Q) Does live chat increase sales?
A) Live chat is perhaps the best software/platform to provide excellent customer service to your customers by providing immediate solutions to their inquiries. This boosts the conversion rate and easily levels-up the revenues of the company. Conversion rate is likely the most important aspect to increase sales and revenues for your business.
Q) How can I improve my live chat?
A) Some things to remember so you can improve your live chat:
Use "active voice" in writing rather than "passive voice."
Ensure that you can personalize the conversation. Remember that it's a chat.
Show real empathy towards the prospect or customer.
Offer a feedback survey but make sure you use the same platform.
Q) How can I make my customer happy on chat?
A) It takes time and patience to make customers happy on chat. The agent needs to learn the basic rules, control his emotions and show his empathy towards the customer. As the support champion for your company – you need to be updated with all your product or service information. You need to show display all the skills needed to be able to delight the customers.
Q) How do I optimize live chat?
A) Doing analytics improve the live chat experience. The organization could check which webpages are frequently visited so they could offer longer hours of support. Skill matching with their agents is also important. Once chat is taking too long on certain areas, the company should enhance the information available in the website as well as train their agents better to fulfill customers' demands and needs. The live chat is a tool where businesses are able to engage with their customers in a professional manner while keeping customer satisfaction and increasing sales.
Q) How do I set up live web chat on my website? Or How does live chat work on a website? How do you start a professional chat?
A) To setup live professional live chat in your website, you will need to buy a live a self hosted chat software or a cloud based service. Install the code on your website and then either manage it yourself or hire agents to attended to live chat inquires coming on your website. Alternately you can hire a company like HelpDesk247 so you don't have to worry about any technical stuff, you don't have to buy any software or hire any employees. Managed Live Chat Answering service providers like HelpDesk247 take care of everything from installation to staffing at a fraction of cost it would cost you to do it all yourself.
Q) How much does live chat cost?
A) Some packages start from as low as $149 per month, with no contract required. According to what your business needs — simply choose a plan or package that will best suit the volume of leads you want to entertain and inquiries you want to receive. It all depends on how you can come up with a budget to do a platform to serve all your business demands and requirements.
Q) What are the advantages or benefits of live chat?
A) The customers who go for live chat has the advantage to get the answers they want immediately without having to go through dialing a phone or sending an e-mail. This scenario will most likely increase your company's sales as the ones who usually reach out are the customers already engaged with your products or services — they would likely need information or answers to their questions that will help them decide to buy the product or try the service. A positive experience is a factor that will eventually push them to a decision that will benefit your company.
Q) What does a live chat agent or chat support do?
A) Live chat is a platform that enables communication between a company and its customers. Those who use this feature to ensure they keep their customers happy and satisfied are called "live chat agents." A live chat agent's objectives are mainly on answering inquiries, resolving problems or complaints and overall, delighting the customers.
Q) What does live chat mean?
A) Live chat is a type of web service where it provides a system for allowing customers to "chat" or communicate directly on real-time with someone from the company whose website they are checking out. A live chat works with a number of live support applications commonly used to offer immediate customer support by answering customers' questions and guiding customers through the sales process.
Q) What is a live chat operator?
A) A live chat operator is usually an experienced, professional and competent representative of your business who engages with your website visitors. They usually answer all questions from these customers and would-be customers. They deal with these customers usually on a 24 x7 basis and they usually work in shifting schedules. The live chat operator also converts these potential customers into leads.
Q) What is a live chat session?
A) A live chat session is when a visitor in your site initiates a chat session through a message in the chat window. Live chat session can be used in various areas of the business such as sales, marketing and of course, customer service. The live chat support agent or staff needs to answer questions from customers and prospects. They usually seek assistance for their concerns using a live chat session where they can get answers or resolutions immediately.
Q) What is chat support agent?
A) A chat support agent is the person responsible for answering inquiries and assisting the customers through a live chat process. Each agent should have acquired all the skills and trainings to be able to handle all the questions or concerns from customers. An agent has the hand-on experience to be able to handle the work competently and do it in a clear, concise and professional manner.
Q) What is customer support system?
A) A customer support system is what helps a company manage all customer service requests, including analysis and resolution for support tickets. It is the backbone of an organization. The appropriate help desk software in your business will keep you at your position in the market having customer service as your competitive advantage.
Q) What is live chat customer service?
A) Having a live chat customer service means you employ a number of live chat agents to provide 24/7 interaction with your customers. You do not want your customers seeking assistance from elsewhere. It is your company's duty to be readily available and provide help or solution in real-time, thus, the term "live".
Q) What is live chat monitoring?
A) Live Chat Monitoring happens when your live chat agents engage with your potential customers 24 hours a day, 7 days a week with the objective of turning them into leads. The monitoring is important since customers want instant answers and solutions. This is a way to serve customers with both accessibility and timeliness. Doing so will keep customers fully satisfied, thus, they would be loyal to your product or service.
Q) What is managed live chat?
A) A managed live chat is one platform that provides an all-in-one customer service solution that includes the software, customer service agents and the back office/support team who will manage all the customer inquiries and concerns.
Q) What is online live chat or online chat support?
A) An online live chat is a customer service chat in a Customer Relationship Management (CRM) system, which allows the user or customer to communicate with a customer service agent in real-time. They usually use a tool such as an Instant Messaging application or a chat software that is built in the company's website.
Q) What is Outsource Live Chat Support?
A) Live chat outsourcing reduces costs. You aren't forced to provide office space, deal with contracts and HR, or pay the expenses of your support team. Instead, you can focus on the other core elements of your business — knowing that customer service is being handled by people that specialise in your chosen channels.
Q) What is the use of live chat?
A) Live chat on your website lets you have real-time conversations with your customers. When you have installed a live chat software in your website – people visiting your site will be able to click on a widget for live chat and then start a conversation with one of your live chat agents. As customers help grow your business, it is but appropriate to answer all their inquiries and entertain their requests. A live chat is a tool that can help you on both customer satisfaction and retention.
Q) What is Web chat service?
A) A web chat service is a type of online chat that provides a system for users to communicate using easily accessible web interfaces in real-time. This is perhaps the simplest and most accessible platform where users do not need to install and learn specialized chat software. It is commonly used among many businesses today.
Q) Why is chat support important?
A) Chat support is important because engaging in a live chat certainly beats e-mail or phone in terms of speed. You can provide help much faster to a customer who is in your website right at the moment. Their questions will be answered instantly and this could turn out to be positive for the company – either they would be outright sales or leads.
Q) Why is live chat important?
A) Live chat provides your website visitors the opportunity to ask questions or give comments conveniently while browsing. The contact is directed solely at interested and engaging visitors. What happens as a result is that there are more conversions, more sales leads and less e-mails and phone traffic. When information has been adequately given, there is also good customer experience.